CreditUpdates.com Evaluates Responsible Art Spending Habits and Gift-Giving Strategies
On June 21, 2016 by MichaelJohnMally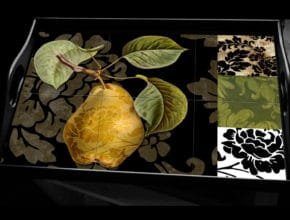 Of all the time-honored traditions and institutions that continue to persist today, few remain as inscrutable as the practice of bestowing gifts on friends and family, not to mention acquaintances and even professional colleagues. There is an endless array of events and occasions in which a gift is considered a necessary act of courtesy, and most gift-givers agonize over selecting the ideal gift for conveying a specific message befitting the nature of the relationship with the recipient.
Unfortunately, as CreditUpdates.com has discussed at length, too many gift-givers focus on how the cost of the gift conveys this message rather than focusing on the actual value. This is part of the reason so many consumers dread opening their credit card statements every January, as they feel it is important to spend a great deal on holiday gifts as a symbol of affection and appreciation for their loved ones.
Responsible consumers are more likely to understand that even an expensive gift will not convey the personal message most gift-givers hope to share with recipients. In fact, many will view this approach as lazy, as it only demonstrates the gift-giver's financial wherewithal and perhaps not much else. Instead, gift-givers should focus on gifts that are unique and reflect a truly personal aspect of the relationship between the giver and the recipient.
An art enthusiast who has often mentioned a love of surrealists like Salvador Dali, for example, would likely appreciate an original painting from an art student who shares stylistic tendencies with Dali. This would be a far more cost-effective option than buying an art print signed and numbered by Dali and would surely be deeply enjoyed by the recipient due to the personal nature of the gift.