CreditUpdates.com Discusses Investing in Artwork and the Increasing Popularity of Private Consignment
On June 20, 2016 by MichaelJohnMally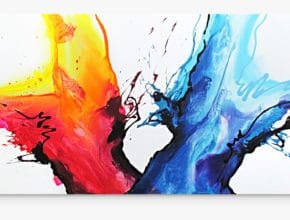 Given the uncertainty now associated with some of the more traditionally sound investment vehicles, there has been a sharp increase in interest in non-traditional options such as fine art. Since many investors feel that the safety of modest, long-term investments no longer carries an assumption of delivering an essentially guaranteed return, there seems to be greater willingness to take risks in potentially volatile investments that also carry the potential for being far more lucrative in both the short- and long-term.
CreditUpdates.com might caution investors against this line of reasoning due to the inherent risks associated with any sizable investment in a commodity like fine art, and there is plenty of reason to agree that there are more practical investment strategies available for those with or without a strong credit history. It's worth noting, however, that the market for fine art has seen a sudden surge in buyers recently, and sellers have been much more willing to make valuable pieces available for sale through private consignment rather than through the auction houses.
This shift in the market may ultimately reduce the volatility associated with the valuation of fine art, as many collectors have discovered that a piece that fails to sell the first time it is offered at auction has a dramatic and unnecessarily severe impact on its future value and its demand among collectors. For those with the means to invest in fine art, there are certainly a lot of positive indicators justifying such an approach. As with any investment, however, a cautious approach and a commitment to research always represents a wise strategy.